The Global Ageing Network is excited to welcome our new member from Qatar! At the heart of the Global Ageing Network are our members and we aim to share stories and best practices from our members.
The Centre for Elderly Empowerment & Care (Ehsan) is a non-governmental organization established in 2003 by Her Highness Sheikha Moza bint Nasser, under the umbrella of Qatar Foundation for Social Work.
Ehsan aims to promote the role of older persons, and their contribution to the social, economic, and cultural development in the State of Qatar. The centre aims to:
Empower & support older persons to ensure participation in all relevant areas.
Improve community awareness about older person's fundamental rights and issues.
Achieve active communication between generations.
Emphasize the role of the family in caring for older persons.
Reduce the practice of enrolling older persons in shelter homes.
Ehsan provides a wide range of services for older persons and the Qatari community completely free, whether they are male or female, a Qatari citizen or a non-Qatari resident. These services include comprehensive care services through a fully functional state-of-the-art shelter, accepting any older person in need of it.
Ehsan also provides home care services that include guidance and counseling for older persons and their families, physiotherapy, rehabilitation, nursing, nutrition guidance, and other social services that include providing necessary supplies to enhance proper care, such as wheelchairs, medical beds, and other health supplies. In the home care services, a specialized visiting team comprised of highly qualified social workers, therapists, physical therapists, nutritionists, and nurses provide weekly or bi-weekly visitations to older persons residing in residential areas around Qatar.
Ehsan also provides a very popular service called Ehsan Club, it is a day care service designed to promote the principles of active ageing. These clubs intend to revitalize its members, ease burdens on families during the daytime, promote and build social cohesion, provide opportunities for older persons to cooperate, practice different hobbies, and increase productivity. The club also provides workshops to teach different skills, for example, painting, decoupage, sewing, healthy cooking, recycling, and many other forms of beneficial workshops. The club also organizes regular recreational, educational, & cultural trips around the country.
Furthermore, the centre has a dedicated social awareness & community outreach department that aims to provide empowerment programs for older persons, raise community awareness about the rights, issues, and needs of older persons, and promote intergenerational solidarity and provide necessary opportunities for interaction among them. It encourages and provides a platform for older persons to participate in program planning & design, to share part of the responsibility and help participants feel included and motivated.
Types of empowerment programs provided by the center include technology training for older persons, designed to address the technological gaps among older persons. In addition to a series of awareness workshops that targets private, public sector institutions, & youth centers to raise awareness about ageing issues & older persons rights, Ehsan participates in multiple awareness exhibitions in national events to promote its efforts. Ehsan also takes part in various international campaigns including:
A comprehensive 2-week campaign to celebrate the International Day of Older Persons every October.
A strong local campaign for Elder Abuse Awareness Day, due to it being a global social issue which affects the health and human rights of millions of older persons around the world, and an issue which deserves the attention of both the national & international community.
An annual campaign for Alzheimer's Awareness month that ensures the participation of multiple national stakeholders.
Furthermore, Ehsan provides research grants, issues multiple publications & studies around many aspects of the subject of ageing, healthy ageing & older people's rights, and awareness publications about various diseases that affect older persons.
What do you hope to gain from the Global Ageing Network? What are some activities you would like to accomplish with the Global Ageing Network?
Ehsan is a strong supporter of many international efforts put in place to highlight the importance of older persons in social development. Ehsan seeks to promote and advance health and well-being into old age and undertake suitable measures to enable environments that are supportive of older persons.
Ehsan joins the Global Ageing Network in the belief that all members of society play an important role in enhancing the respectful treatment and adequate care for older persons. Ehsan believes that a healthy society encompasses people of all ages and attention must be drawn to the importance of caring for older persons and the proper ways to support them in their homes.
This is the first step towards the suitable exchange of lessons learned, experiences gained, the development pathways for cooperation, and building strategic relationships and alliances with multiple possible cooperating partners in the future.
Ehsan aims to join the Global Ageing Network's advocacy efforts at the United Nations and encourages action to increase recognition of strengthening the protection of human rights of older persons. Ehsan actively promotes mainstreaming ageing issues. It also is involved in policy support and strong advocacy for the implementation of national social development agendas, namely Qatar's National Vision 2030. Ehsan's efforts are commensurate with international efforts directed towards the advancement of sustainable development goals related to ageing.
Ehsan is keen to play an active role in the global efforts directed towards the betterment of the lives of older persons and looks forward to participating with the Global Ageing Network to accomplish this goal.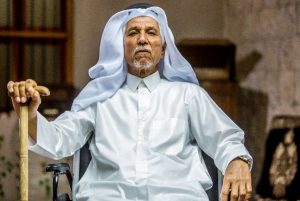 You need to login in order to like this post: click here