Community Development Volunteers for Technical Assistance (CDVTA) and Jack York of It's Never Too Late partnered to launch the "Jack York Elderly Women's Sustainable Goat Rearing Project" a sustainable livestock programme to assist elderly women and their families in the north west region of Cameroon.  Jack York met Francis Njuakom Nchii, Executive Director of CDVTA, during the 2015 IAHSA-ACSA Conference in Perth Australia.
York has donated a total of 8 goat and 2 sheep to be distributed to 6 elderly groups in the Ketchu, Djichami, Aboh, Juambum and Mbessa communities. The households are led by elderly women currently supporting themselves and their families through farming subsistence. The income generated from the donated livestock will be used to support the families and help with medical, school and other households bills.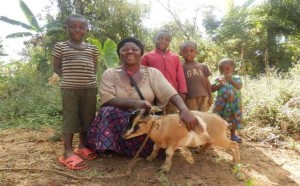 The field visits were made on the 16th and 17th of December 2015 by a CDVTA team of 7 (3 women and 4 men) from the head office and led by Nchii. The goats and sheep were donated to 6 elderly groups with 70% group membership made up of women. In gratitude for the generous donation, the elder beneficiaries and members from their households and communities sang songs and danced.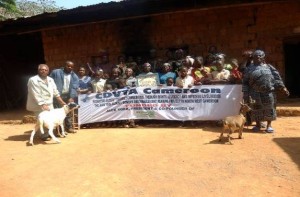 CDVTA plans to follow the households over the next few years, reporting progress and the overall economic impact on its elder communities. To learn more about the project and other CDVTA initiatives, visit here. Or visit our Global Connections Programme page to learn about other partnership/exchange programmes and opportunities that can be initiated through our network.
You need to login in order to like this post: click here