The Global Ageing Network is excited to announce our partnership with Dialog Health, an organization that designs and organizes international study trips.
Dialog Health provides a unique opportunity for executives from the health and social care sectors to discover the latest innovations in the field. The team comprises a core staff of skilled consultants and trainers. For each mission, they develop a program of visits, training and discussions with professional and technical experts. They also work with a worldwide network of valued partners which allows them to meet every client's needs and expectations.
The inaugural Global Ageing Network study tour, in partnership with Dialog Health, will take place from 18-23 May, 2020, in Sweden. The tour to Sweden is designed to give participants insight into the Swedish seniors living field. Participants will have the opportunity to visit both public and private organizations and explore the strengths and challenges of the Swedish elder care system. The aim of the study tour program is to provide participants with the opportunity to form lasting relationships and create a mechanism for increased dialogue among aged care professionals.
Katie Smith Sloan, executive director of the Global Ageing Network, believes that "this partnership will allow Global Ageing Network members the opportunity to connect with other peers and learn about the challenges faced by other providers in order to gain an understanding of different cultures and systems on a worldwide scale. I believe that Dialog Health offers our members the perfect opportunity to participate in a productive and innovative experience that will allow them to think outside the box and take ideas back to their own organization."
Dialog Health is a French company based in Paris. For more information about Dialog Health or the tour to Sweden, please visit their website at https://www.dialog-health.com/.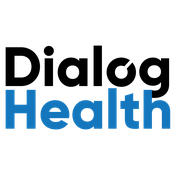 2020 Events Calendar
April 2020
The Eleventh Working Session of the United Nations Open-Ended Working Group on Ageing will be held from 6-9 April in New York City, NY, USA. For more information, visit: https://social.un.org/ageing-working-group/.
LeadingAge Leadership Summit will be held from 20-22 April in Washington, DC. For registration information, please visit: https://leadingageleadershipsummit.org/
June 2020
The Global Ageing Network Leadership Retreat will take place 1-2 June in conjunction with the National Care Forum (NCF) in London, England. For more information: https://www.nationalcareforum.org.uk/events-nav.
October 2020
The European Ageing Network (EAN) Conference will be held from 28-30 October in Alicante, Spain. Registration will be open soon.
November 2020
LeadingAge Annual Conference will be held from 4-7 November in San Antonio, Texas. Registration will be open soon.
You need to login in order to like this post: click here