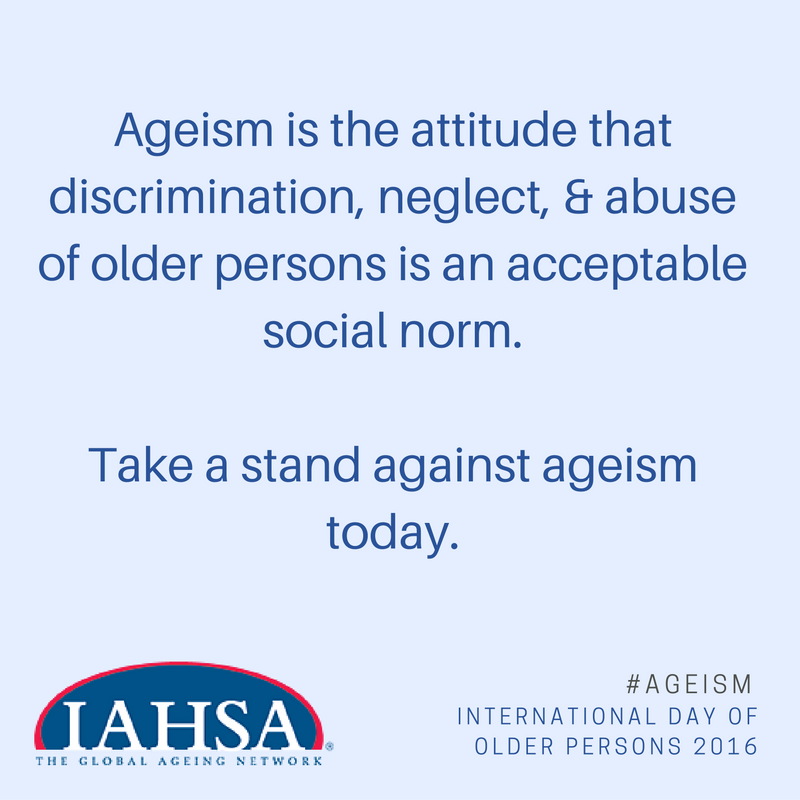 "TAKE A STAND AGAINST AGEISM"
October 1st is the International Day of Older Person. The day is a celebration of the many contributions older people make to society as well as a day to raise awareness about the challenges we face in a rapidly ageing world.
This year's theme is "Take A Stand Against Ageism" and challenges us to reflect on how ageism and discrimination against the aged has and continues to negatively impact the experience of older adults.
For more information about this year's theme and ideas on how you can generate a discussion about ageism in your communities, visit the World Health Organization's website.
Follow IAHSA for activities and updates throughout the day!