Jennie Smith-Peers, Executive Director of the National Center for Creative Ageing, joined us yesterday evening for a Wisdom Talk about creativity and ageing. During the session, Jennie broadens our thinking about creativity and shares why ongoing access to arts is essential to improving the health and well-being of people as they age.
Watch the Facebook Live discussion below.
You can download Jennie's presentation slides here: [download-attachment id="4001″ title="Wisdom Talk Presentation: Jennie Smith-Peers_21Feb18.pdf"]
About the Speaker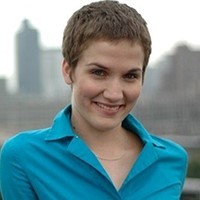 Jennie Smith-Peers is executive director of NCCA, leading the nation in supporting capacity building, cutting-edge research, and public policies for older adults in the arts. Prior to her tenure at NCCA, Jennie served as executive director of Elders Share the Arts, a pioneering arts and ageing organization.
Jennie believes the arts are critical to personal, community, and national well-being. She also believes that by giving a voice to older adults through the arts that the dynamic of a community can be changed, thus building a more equitable society for all.
You need to login in order to like this post: click here