Parker is a non-for-profit, New Jersey-based aging services organization with over 100 years' experience that is committed to empowering older Americans. We are a diverse community of over 1,000 dedicated and passionate employees, caregivers, volunteers, thought leaders, researchers, educators, and partners. Our award-winning standards and approaches have made us a pioneer of inclusive aging services and long-term care residences, and a national thought leader on the conversation around aging in America. Founded by Henrietta Parker, since 1907 Parker has been challenging, changing, and expanding the idea of what it means to grow older in America and how all of us can make aging part of life.
Parker Health sponsored the Global Ageing Network virtual roundtable on October 29, 2020.
Standards Wise International is a consortium of world class experts based in the UK and other countries around the world with proven experience in undertaking projects in Senior Living and Human Services. We are a Team of experts focused on a customer driven ideology and helping organisations to move from 'good' to 'high functioning' through re-framing their approach.
Standards Wise sponsored a COVID-19 environmental scan. The report will be released in December 2020.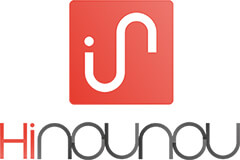 HiNounou helps Seniors to live Longer Healthier and Happier at home and give Peace of mind to their children who live far away from them. After a combined 12-years of R&D in US, Canada, France and China, HiNounou launched the first AI preventative home seniorcare and chronic care monitoring dedicated to the 250 million seniors in China, in partnership with AXA, PingAn and BAYER. The comprehensive home wellness solution includes:
– A genomic testing to evaluate the top 12 chronic disease risks predisposition, a set of Mobile medical connected devices to monitor at home the vital signs with HiNounou APP and Caregiver APP
– A 24/7 telemedicine consultation assistance and accident and death insurance provided by PingAn, dedicated to seniors up to 100 years old without underwriting
– A cloud Data Platform and a Loyalty and Rewards gamification Program 
Hinounou joined as a Global Ageing Network business affiliate in November 2020. 

You need to login in order to like this post: click here