Laetitia Daufenbach
Senior Vice President, Strategic Planning & Projects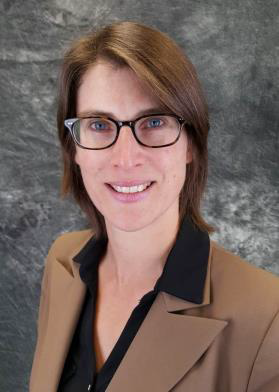 Senior Vice President, Strategic Planning & Projects, Global Seniors Segment, Sodexo (Indianapolis, Indiana)
Laetitia Daufenbach is the Senior Vice President, Head of Strategic Planning & Projects and a member of Sodexo's Global Seniors Executive Committee. In this capacity, she defines the Global Segment's strategic plan based on mega trends, market and competitor analyses as well as a thorough knowledge of internal strengths and opportunities, aligning with guidelines and priorities defined at Group level. Current key strategic projects include acceleration of Facilities Management services and B2C offers in different countries for Seniors and individuals with disabilities as well as pursuing our international development in Seniors including accelerating in Italy and Spain and launching the business in selected countries in Asia. The Global Seniors Segment is comprised of 16,000 employees serving 3500 clients and 400,000 residents in 24 countries, with revenues of 1.3Bn Euros.
Laetitia completed her Master's degree at HEC Paris business school, joining Sodexo in 2002. She began her career in Benefits & Rewards developing new offers in France and the United States before working for Sodexo Group to define its Personal & Home Services (PHS) strategy. In this capacity, she worked closely with Sodexo' founder Pierre Bellon on new drivers for growth for Sodexo, including the acquisition of Comfort Keepers and Circles in the U.S.
Seven years ago, she joined Sodexo's On-Site Services team as the head of Strategy & Planning for Sodexo Canada then returned to France to lead offer development projects within Group Marketing. Her numerous accomplishments include designing and improving the Offer Development process for Facilities Management and Food Service, leading offer creation projects from market research to sales and deploying and reshaping induction and advanced training for global Marketing community.
With family origins in France, Norway and Portugal, Laetitia brings a diverse, multicultural background to her global role. She and her husband, who is French/German, have three children: the nine and seven year-olds were both born in Canada and their four year-old sibling was born in France.