2020 Board Chair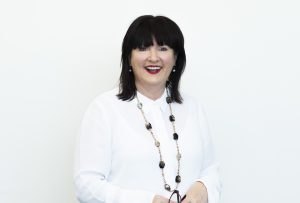 Director Standardwise International, Australia
Judy Martin is based in Australia. She has  over 30 yrs experience in various areas of Seniors living and Health including Indigenous health and Aged Care Management.  Roles include Senior Executive management with responsibility for national and International Business Development, Stakeholder engagement and client services.  She has been successful in opening a number of international Seniors Living (aged care & retirement) markets. These roles provided responsibility for high level public relations and marketing budgets, liaising with Government Departments, Australian Government overseas trade offices, media, peak industry associations, and community and key stakeholders. Judy has managed & established a number of Australian Government programs in the Health, Seniors Living, and Community services sector and held a position as Director of Nursing for a large Aged Care provider. Being at the  forefront of the introduction of the Australian Aged care traineeship program she  held a National (Australia) Training management role implementing this initiative.
An initiative she is very proud of is the internationally recognized and respected Seniors Living industry study tour program "SAGE". Judy managed and lead these programs for 14 yrs and visited and studied over 300 facilities and organisations across the globe.
Judy has held the role of Business Development Manager – International, National Corporate Relations Manager for one of Australia's peak industry associations (Aged Care). During this period.  Judy brought the biannual international Aged care conference (IAHSA GAN) to Australia.
Judy has extensive National and International linkages and is a recognised and well respected industry contributor in Seniors Living both in Australia and on the global stage. She has had the privilege of being an invited speaker at numerous national and international conferences.
Judy currently serves as Vice Chair and  founding board director of Commonwealth Association of Ageing (CommonAge) the industry Association for the Commonwealth.  She has been a GAN Board member for 2 yrs and Election to the Global Ageing Network (GAN) Board as current Chair and Telstra Business Woman Awards Finalist have been recent highlights of Judy's career.