"The Global Leadership Retreat gave me what I hoped for and so much more! In our busy lives we don't take the time to stop and reflect, that is exactly what the retreat allowed me to do. It was a truly amazing 2 ½ days with outstanding facilitators and exceptional leaders openly and frankly sharing personal and heartfelt experiences and learnings. I gained a few new tools and strategies in my tool box for my quest to be the best leader/person I can be. It was an uplifting experience and a privilege to share this with some of the most passionate leaders in aged care." –Jackie Howard, 2015 Global Ageing Leadership Fellow
LEADERSHIP DEVELOPMENT RETREAT
Held in conjunction with the National Care Forum Annual Conference, this immersive learning experience is designed to enhance the leadership capacities of leaders committed to the field of ageing.
Broaden your knowledge and perspective to grow your leadership skills to lead your organizations and team with greater purpose and clarity.
Interact with seasoned leaders in the field to gain exposure to diverse ways of thinking about the myriad issues facing care and service providers worldwide.
Engage in introspective reflection of personal leadership styles to foster greater self-awareness while building relationships that offer guidance and support.
Drawing on reflective leadership practice, participants will gain skills, insights, ideas and confidence to provide enhanced leadership in times of rapid change and innovation.
DATES & LOCATION
The Leadership Retreat will take place June 1-2, 2020 in conjunction with the National Care Forum (NCF) Annual conference in London, England.
AGENDA
Mon., 1 June 2020
8:00 a.m.          Welcome & Introductions
Get to know each other beyond title and organization while reflecting on your personal leadership journey and milestones.
10:00 a.m.        Foundations of Leadership
Engage in exercises that delve into the leadership concepts of pre-assigned readings and their applicability to daily leadership practice.
12:00 p.m.       Lunch
12:45 p.m.       Reflective Leadership Practice
Reflect on your own leadership abilities and consider the impact that an introspective approach can have on you and the world around you.
2:00 p.m.         Break
2:15 p.m.         Expanding Perspective
Acquire tools and strategies that promote a broadened perspective and understand the critical leadership skill of asking good questions while sorting through a leadership dilemma.
4:30 p.m.         Adjourn
5:30 p.m.         Sodexo-sponsored Thames River Dinner Cruise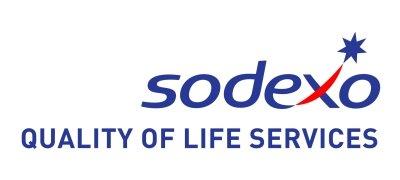 Tues., 2 June 2020
8:00 a.m.        Leaders in Residence
Participate in intimate, in-depth table conversations with seasoned leaders in the field—and hear about the leadership challenges and opportunities that have shaped their careers.
11:00 a.m.       Break
11:30 p.m.       Real World Application
Engage in exercises and conversations that will help you think through and apply learnings and constructs to your own leadership challenges and opportunities.
1:30 p.m.         Lunch
2:15 p.m.         Impact on the Field
Contemplate your future role in the field of ageing—what is the current reality of your work in the ageing field; what is your vision for the future?
4:30 p.m.          Adjourn (certificates distributed)
REGISTRATION FEES
Registration includes all materials, lunch and Thames dinner cruise. Space is limited to 30 participants – Register Today.
$525 until 1 April / $750 after 1 April
Please Note: Registration for the NCF Annual Conference, requires a separate registration fee. To register, visit the conference website.
HOTEL INFORMATION
The Leadership Retreat will be held at the Hilton London Tower Bridge. Discounted rooms with breakfast included are available to all participants for 295 GDP (approximately $380 U.S. Dollars*) until 1 May 2020.
*Currency rate may vary.
To secure a hotel reservation, please contact the Hilton London Tower Bridge via the website, by telephone at +44 (0) 203 002 2338, or by email on groups.towerbridge@hilton.com. Please reference the discount code "GTGAN" or access the reservation page at: http://eventsathilton.com/show/5e593415bf7bda2e6745b315.
QUESTIONS?
Please contact info@globalageing.org.