Webinar: Nursing Care Reform
The Global Ageing Network hosted two webinars in February to discuss nursing home reform in the United States, based on a report published by the U.S. National Academies of Science, Engineering and Medicine (NASEM). Participants from Australia, Switzerland, Ireland, UK, France, Nigeria, U.S., France,  Canada, the Dominican Republic, and Japan joined to learn and contribute to the discussion.

Dr. Terry Fulmer, President of The John A. Hartford Foundation, and a funder of the National Academies, discussed the national imperative to improve nursing home quality care, highlighting the goals and recommendations from the NASEM report. She emphasized the need for legislation and regulatory changes to deliver comprehensive, person-centered equitable care and to increase transparency and accountability of financing and ownership of nursing homes. Further, she stressed the need for a trained and well-compensated workforce. Our success story revolves around quality lives for all residents, support for families and an adequate and compassionate workforce.

Alice Bonner, Senior Advisor for Aging at the Institute for Healthcare Improvement, is chair of the Moving Forward Coalition, which has been convened to turn the recommendations from the NASEM report into action. The coalition includes a group of over 800 people, both individuals and organizations that are engaged with the effort to create nursing home communities where older adults are nurtured and residents are empowered. The coalition, which includes residents and direct care workers, is coalescing around four themes: resident-directed care; workforce and staffing; finance and finance reform; and accountability. It is hoped, through the Coalition's work, there will be public demand to address nursing home quality and resident quality of life, not just in the U.S. but around the world.

Doug Pace, Senior Director of Long-Term and Community Based Care for the Alzheimer's Association, provided a bit of history about nursing home regulation in the U.S.  Since the 1987 OBRA Act, the US put residents' care in the forefront and ordered maximum care for everyone. However, care needs are increasing in complexity, including more residents with Alzheimer's disease and other dementias. The regulatory oversight of skilled nursing facilities is complex in the US. Doug indicated the Coalition is looking to modernize the regulatory framework based on all that we have learned since 1987 including approaches to make nursing home quality assurance efforts more efficient and effective.

Participants on the webinar found that although financing and regulations may differ around the world, the challenges facing nursing homes in the same. Australia is focused on challenges with a diminishing workforce and are looking at creating smaller household modes that offer better quality of care. European countries, such as Switzerland, are encouraging older adults to stay at home as long as possible. With the advent of improved technology and innovative housing solutions, nursing homes can create an environment in which older adults can live a longer and more productive life.

The second webinar was held on February 23 and included an interactive discussion about the NASEM report and the impact on the field of geriatrics. Isaac Longobardi, Associate Director of the Moving Forward Coalition, and Dr. Mike Wasserman offered perspectives on what needs to happen to realize meaningful change.

Among other things, the COVID-19 pandemic exposed the lack of accountability in nursing homes. As a result, nursing homes are faced with a bad public image that is hard to overcome. Regulatory oversight continues to be fragmented and there is an disconnect between the operations, finance, and clinical support in nursing care. And it was widely agreed that the severe shortage of geriatricians and the lack of training in geriatrics is a globally problem with serious long-term implications for quality and appropriate care.

Workforce challenges plague many countries and countries are taking very different approaches to addressing these challenges. Canada, for example, has relaxed its immigration rules as has Germany and the Czech Republic. In the U.S., advocates are pushing for several regulatory reforms to facilitate immigration.  Ultimately, there is no easy and quick answer to improving the nation's nursing homes but the strong support and intentional work of the Moving Forward Coalition provides promise.

Thank you to all of our presenters and to our sponsor, the Mayer-Rothschild Foundation!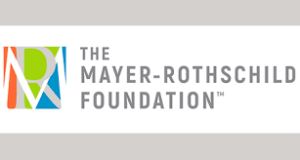 ×
Error: Contact form not found.