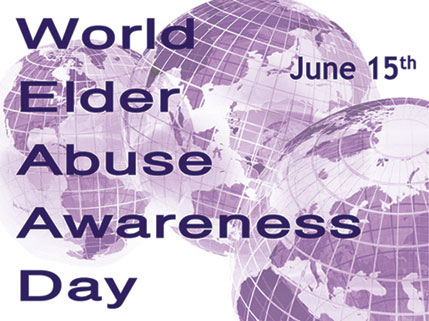 While the  topic of elder abuse has started to gain visibility, it remains one of the least reported, investigated, and nationally addressed forms of violence against elders worldwide. Financial abuse among older adults can take many forms. It developed countries, it often includes acts of theft, forgery, misuse of property and power of attorney as well as the denial of funds.  In less developed regions, it can include property grabbing, moral and spiritual accusations, banishment from homes and denial of family inheritances.
Financial and material exploitation often deprives elders of a life of dignity and can lead to a life of poverty, hunger, homelessness, poor health and wellness and even premature death.
The Global Ageing Network is deeply concerned about any and all abuse and neglect against older adults. The fact that it happens at all is a travesty and we must take all measures to put an end to it.
Join us and colleagues around the world in our fight to end elder abuse. Show the world you care about ending elder abuse and neglect by wearing purple on June 15th and tell us what you are doing to combat it in your community.
For ideas on how you might raise awareness and engage your community around the topic of elder abuse, download the International Network for the Prevention of Elder Abuse's (INPEA) World Elder Abuse Awareness Day Community Toolkit.