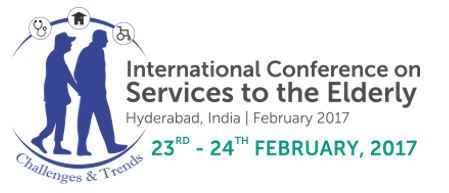 The Global Ageing Network and the Heritage Foundation are proud to host an International Conference on Services to the Elderly – Current challenges & Emerging trends at ITC Kakatiya, Hyderabad on 23-24 February 2017. It is our great pleasure to welcome you to India for this important global conference.
India is an ancient civilization known for hospitality and warmth. The country has made tremendous progress since independence. The cultural uniqueness and extravaganza of India will leave you spell bound,  portraying the Unity in Diversity. The Indian hospitality and the deliberations during the conference will make for an enriched and memorable visit.
Hyderabad is one of the most cosmopolitan cities in India with people from all faiths living there. Hyderabad has developed into one of the major hubs for the IT industry, various bio technology, pharmaceutical companies, etc.
India has made tremendous progress in respect of extending care and services to the growing number of older persons despite several challenges. The Government of India is a signatory to the Political Declaration signed by the world leaders during the Madrid International Plan of Action on Ageing, 2002. The country has a policy for senior citizens and a law to maintain parents and senior citizens besides a national healthcare plan to reach out to elderly.
We invite all the professionals, industries & academicians to be a part of this conference. With many countries making presentations and Governments participating in the two-day deliberations, there will be plenty to take home having gained knowledge of plans, policies, programmes and a wide range of services offered to promote continuous improvement quality of life of older persons.
Registration for this event is now open. For more information, please visit http://heritagefoundation-iahsa.net/.