Aging | Global Ageing News | Global Aging |
March 29, 2021
Dialog Health Presents: Are You Ready To Go On A Journey?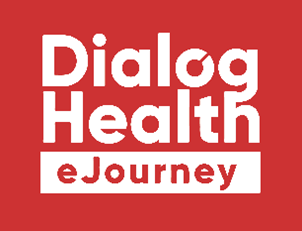 Join Dialog Health virtual study tour in April 2021 and discover 4 innovative models of care to support older people fighting social isolation. Participate in our pre-recorded virtual study visits and in an international online roundtable to share insights and best practices with your peers at the end of the tour.
OBJECTIVES
With our online study tour, discover a new type of continuing professional training allowing you to learn and explore best practices and international innovations in the field of social care.
Get a concrete international perspective and an exclusive insight into inspiring best practices developed in France. Innovation does not always require a big budget but lots of imagination and dedication!
Immerse yourself in a wide range of inspirational best practices, from organizational to tech, and to social innovations, gaining new resources to tackle the key challenges of social isolation in times of Covid-19.
Be a part of an international expert forum for reflection and action
Cost: US $290/Participant
*Includes access to 4 pre-recorded virtual study visits and participation in a 2 hour online live conference with international experts.
For more information, please visit our websites at https://www.dialog-health.com
__________________________________________________________________________________________
Dialog Health eJourney provides a unique opportunity for executives from the health and social care sectors to discover the latest innovations in the field. The team comprises a core staff of skilled consultants and trainers. For each mission, they develop a program of [in-person or online] visits, training, and discussions with professional and technical experts. They also work with a worldwide network of valued partners which allows them to meet every client's needs and expectations. Dialog Health is a French company based in Paris.
__________________________________________________________________________________________