Aging | Country Initiatives | Global Ageing News |
April 20, 2017
Ibasho: An Intergenerational Approach to Disaster Preparedness & Recovery
Above photo: Ibasho storytelling activity in Ofunato, Japan
By Taryn Patterson
In many societies, an ageing population is often seen as a burden, and older people are treated as liabilities – a vulnerable population in need of care and support – especially in the wake of a disaster. Such a narrow interpretation of ageing, however, overlooks the positive contributions elders can make to our society. Knowledge and experience from local elders can be particularly valuable when standard systems cease to function due to disruptions caused by natural disasters. The "Ibasho" approach helps strengthen the social capital of communities recovering from disaster events by giving community members of all ages and abilities a place where they can develop deeper connections with each other.
The Ibasho model first and foremost necessitates the identification of local partners from numerous entities, including community groups, local government, international NGOs, private sector, and research institutions. These local partners help to organize and convene an intergenerational coalition to design and implement a project designed by and for the direct community.
The Ibasho project in Ofunato, Japan was implemented via public and private partnership building after it was heavily damaged by a tsunami during the Great East Japan Earthquake of 2011. During coalition-building and needs assessment interviews conducted 11 months after the Tsumani, it was found that older people wanted to do something to help the community recover. Participating partners worked with community elders to create an "Ibasho café"—a gathering place operated by elders who share their wisdom and experience with community members. Elders were an essential part of the design and construction of the café, aligning with Ibasho's participatory and community-driven approach to sustainability, resilience, and recovery.
Since the café was completed in June 2013, generations have connected in the space, with children coming to read books in the library, older people teaching young people how to make traditional foods, younger people helping elders navigate computer software, etc. To sustain the operation, elders operate a child day care center and a noodle shop, and sell food they grow at their farmers' market. In their first three years of operation, they organized approximately 500 events and welcomed more than 18,000 visitors.
Since the inauguration of Ibasho Japan, the Ibasho model has been successfully replicated in the Philippines and Nepal.
Barangay Bagong Buhay, Ormoc province, Philippines has a population of 6,361, and was heavily affected by Typhoon Haiyan in 2013. The typhoon caused extensive damage to many homes in the community, a large majority of which are still unrepaired. Due to limited income and scarce job prospects for elders in the community, the elder members of the community expressed pressing needs around livelihood activities that target their age group, as well as a desire to improve the local environment, and improve nutrition and health of local schoolchildren.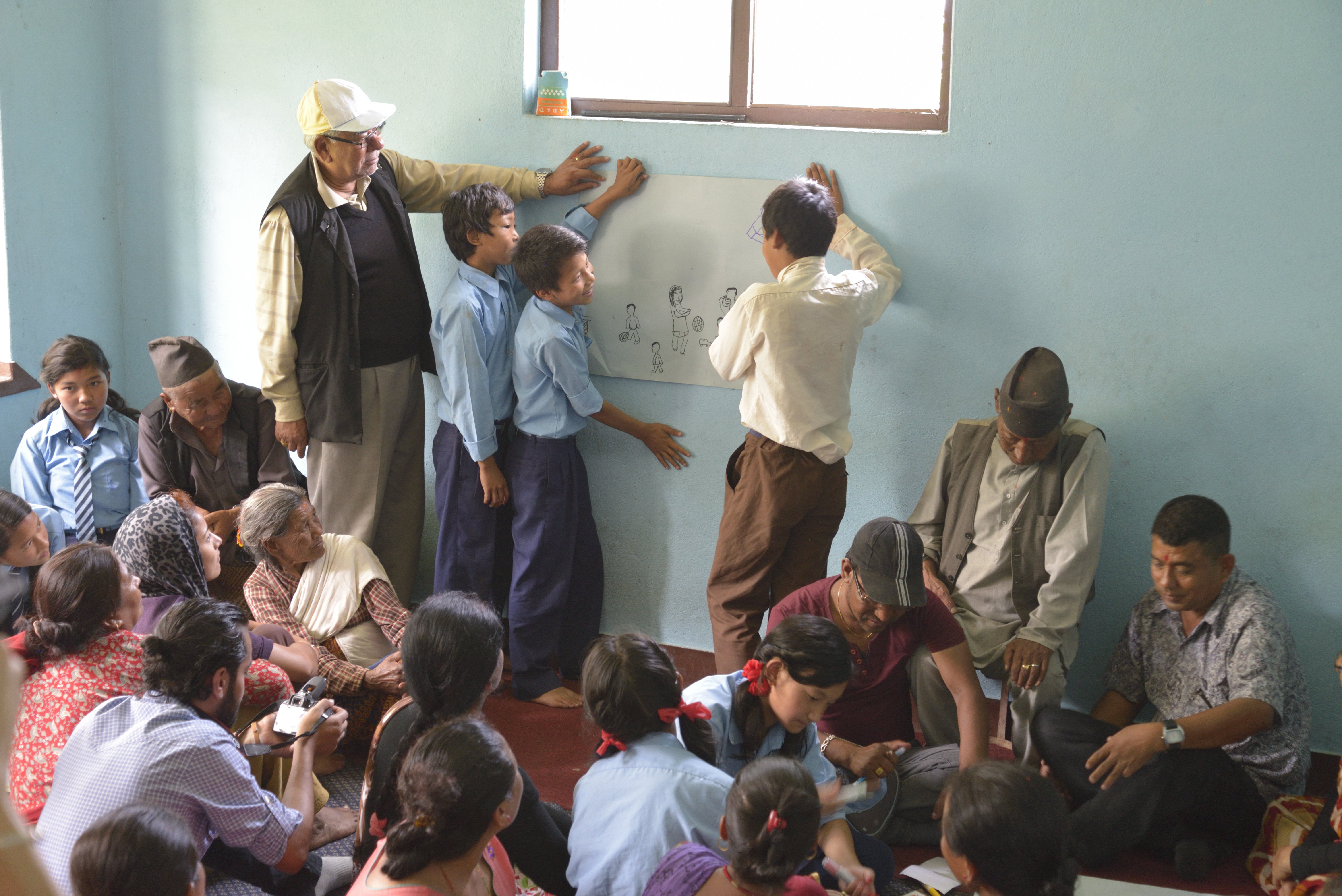 Similarly, in Kathmandu, Nepal, the 7.8 magnitude earthquake of April 2015 caused massive destruction, affecting more than 8,000 people. Elders and persons with disabilities (PWD) were among the most negatively affected, both physically and mentally. The village of Matatirtha, in Kathmandu District in the Bagmati Zone of central Nepal, was selected as the Ibasho Nepal site. Community members identified similar needs regarding sustainable livelihood projects, as well as the need for improved farming practices, nutrition, hygiene, and broader social roles for women.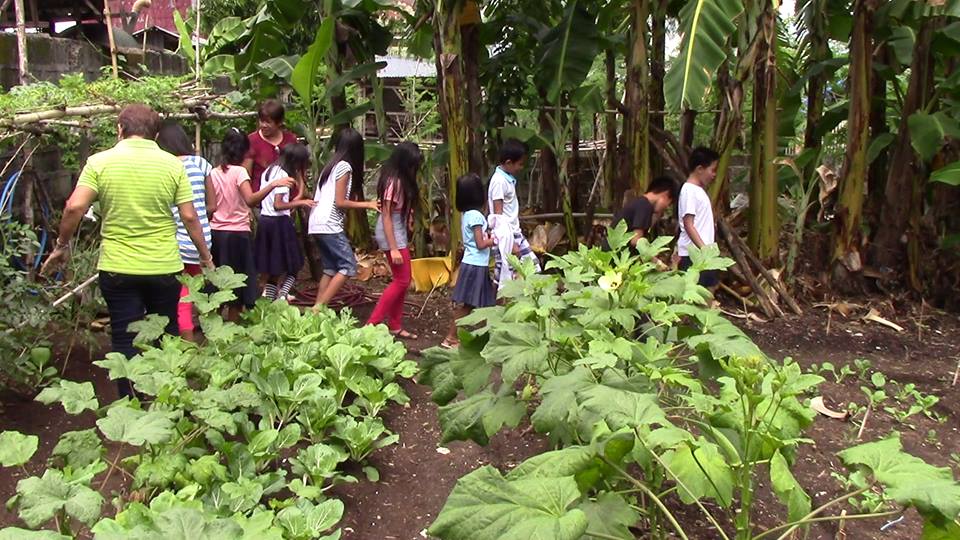 The Ibasho programs act not only as examples of an intergenerational approach to disaster recovery, but as an effective way to bridge the generational divide in any community by working together toward common goals.