Advocacy | Aging | Caregiving |
January 30, 2020
2020: The New Decade for Healthy Ageing
By Judy Martin, Chair, Global Ageing Network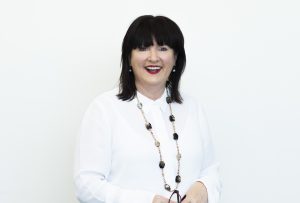 The beginning of a new year and a new decade is an exciting and reflective time to evaluate where we are as an organisation and as a collaborative community/field.
To facilitate global communication, The Global Ageing Network's (GAN's) stated mission is to enhance the quality of life for ageing by connecting support care, housing, and service providers worldwide. Providers across the globe align internationally with common challenges and themes that shape their focus on service provision for the ageing.
GAN seeks to bring global ageing into sharp focus and facilitate networking for providers to learn from each other to shape informed and brighter outcomes for our ageing communities. The GAN membership stems from different geographic and socioeconomic areas and includes those from a gamut of providers in developed and developing countries with diverse cultural challenges.
Global ageing trends also challenge service delivery where there has been a distinct move away from previous models of institutional care to traditional social- and community-based care centred on small-scale housing and intergenerational profiles. GAN provides an oversight of global activity in ageing and is an important conduit for monitoring cultural ageing trends for global information dissemination.
What can we learn from each other to facilitate global care principles to enhance respect for our elders?
In this digital age, where there is an emphasis on information underpinned by data, it is also an age that will need careful attention to our need for human contact and interaction as     … people. It is the age that increasingly demands the need to share our humanity. With so much connectivity available, prevailing loneliness and isolation in our aged communities demands a new response. Human connectivity, touch, is power. GAN will aim to use the advantages of digital access to explore the new response and bring the global world of ageing closer. I will, GAN will, lead/serve from the centre to bring the global ageing network together and advance the interests of the world's seniors.
Our focus for 2020 is to grow our membership across the globe to more effectively engage and enable providers, peak field associations, and suppliers to the field to support each other in the common cause -the global care profile of our elders. GAN is to be a conduit for an international exchange of information to best support our seniors to sustain healthy, active, and engaged lifestyles with dignity and respect.
In 2020, GAN will reach out to peak associations across the globe to expand our membership presence to serve local ageing populations underpinned by access to GANs research, forums, events, reports, and interactive member participation opportunities such as GAN's expanding International Study Tour Leadership programs.
We encourage providers who are GAN members to reach out to colleagues and discuss the benefits of joining this rapidly expanding Global Ageing Network in the new decade for healthy ageing. We welcome new members.
We ARE the Global Ageing NETWORK, the world's only network of ageing service providers. The Global Ageing Network has grown from an idea to a vibrant network spanning nearly 50 countries serving millions of people every day.