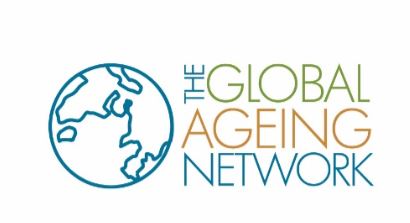 The Global Ageing Network is excited to announce that this webinar was made with the support of iN2L. This webinar focuses on care models and strategies to improve dementia care. The webinar is designed to share what advocates and stakeholders have and continue to learn about effective care and support for those living with dementia and their caregivers. To view the webinar, click here.
About the Panelists
Diane Ty
Diane Ty is director of the Alliance to Improve Dementia Care at the Milken Institute Center for the Future of Aging. She is a senior advisor at Georgetown University's Business for Impact at the McDonough School of Business, where she led multiple consulting engagements in the areas of health and financial security and architected the center's AgingWell Hub and Portion Balance Coalition, both multisector collaboratives aimed at improving the lives of older adults and their family caregivers and addressing the obesity epidemic, respectively. Prior to her current role, Ty was an independent consultant working on several marketing, strategy, and business development programs for Service Year Alliance, Generations United, and the Silicon Valley startup Super. She was senior vice president, strategic market development at AARP, where she led the organization's under-50/Millennial strategy, which was recognized with a gold-level International Design Excellence Award in the design strategy category. Ty is on the board of Capital Caring Health and Parents Together and the advisory board of Care Generation, a new national service corps incentivizing high school and college students to work with older adults with dementia and their caregivers.
Fiona Carragher
Fiona Carragher is the Director of Research and Influencing, Alzheimer's Society. A Consultant Clinical Biochemist by background, Fiona has worked in multi-professional teams for two decades at a range of large hospitals, including the Royal Hospital for Sick Children (Edinburgh) and Kings College Hospital (London) – with a focus on providing high quality, innovative services.  Prior to joining the Society, Fiona was the Deputy Chief Scientific Officer for NHS England. Here, she provided leadership for 50,000 healthcare science professionals, and expert advice to the health system on science, innovation, and diagnostics – most notably in establishing the UK Antimicrobial Resistance Diagnostics programme and the system wide Action Plan on Hearing Loss. She has also joined the board of Kent and Medway Health and Social Care Partnership NHS Trust as a Non-Executive Director.
Lydia Nguyen
Lydia Nguyen, PhD, is the Lead Researcher at iN2Lhi. Dr. Nguyen completed her PhD in Neuroscience at the University of Illinois Urbana-Champaign, where she gained background training and research experience in aging clinical cognitive neuroscience. Her research passions are centered around better understanding the aging process and how to promote older adults' (i) brain health, (ii) cognitive, social, and mental health, and (iii) quality of life, especially through non-pharmacological interventions, such as technology-based engagement or cognitive training. In her role at iN2L, Dr. Nguyen is working to build a research base that demonstrates the benefits of iN2L technology for older adults.