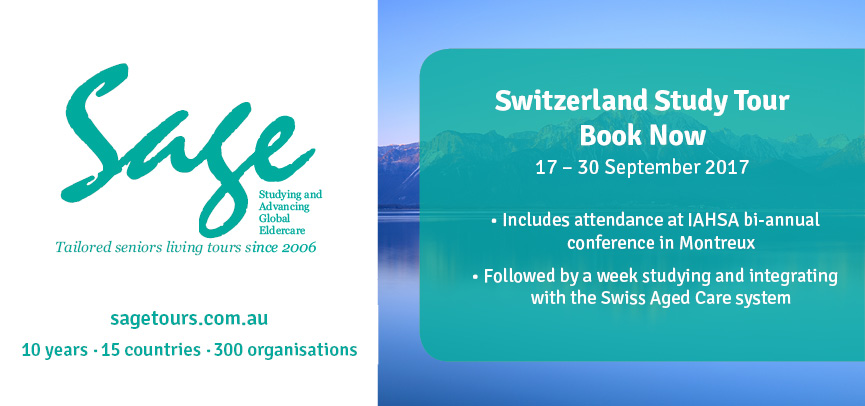 Due to popular demand, SAGE is returning to Switzerland in 2017!
As part of the SAGE tour inclusions, delegates will attend the Global Ageing Network's biennial conference in Montreux, followed by a week visiting organizations in Bern, Basel an Zurich.
This tour will focus on studying innovation in care, and engaging at an executive level with Swiss senior managers, local government representatives and peak industry associations. The tour is aimed at CEOs, senior executives and facility managers, looking to gain fresh insights into care delivery for their organisations.
Included with this tour is full registration to attend the 2017 IAHSA/CURAVIVA Global Ageing Conference in Montreux as well as a one year IAHSA Membership.
Download the SAGE Study Tour – Switzerland Brochure for a full list of inclusions, registration fees and program itinerary.  To register, contact Judy Martin at judy.martin@thomsonadsett.com.